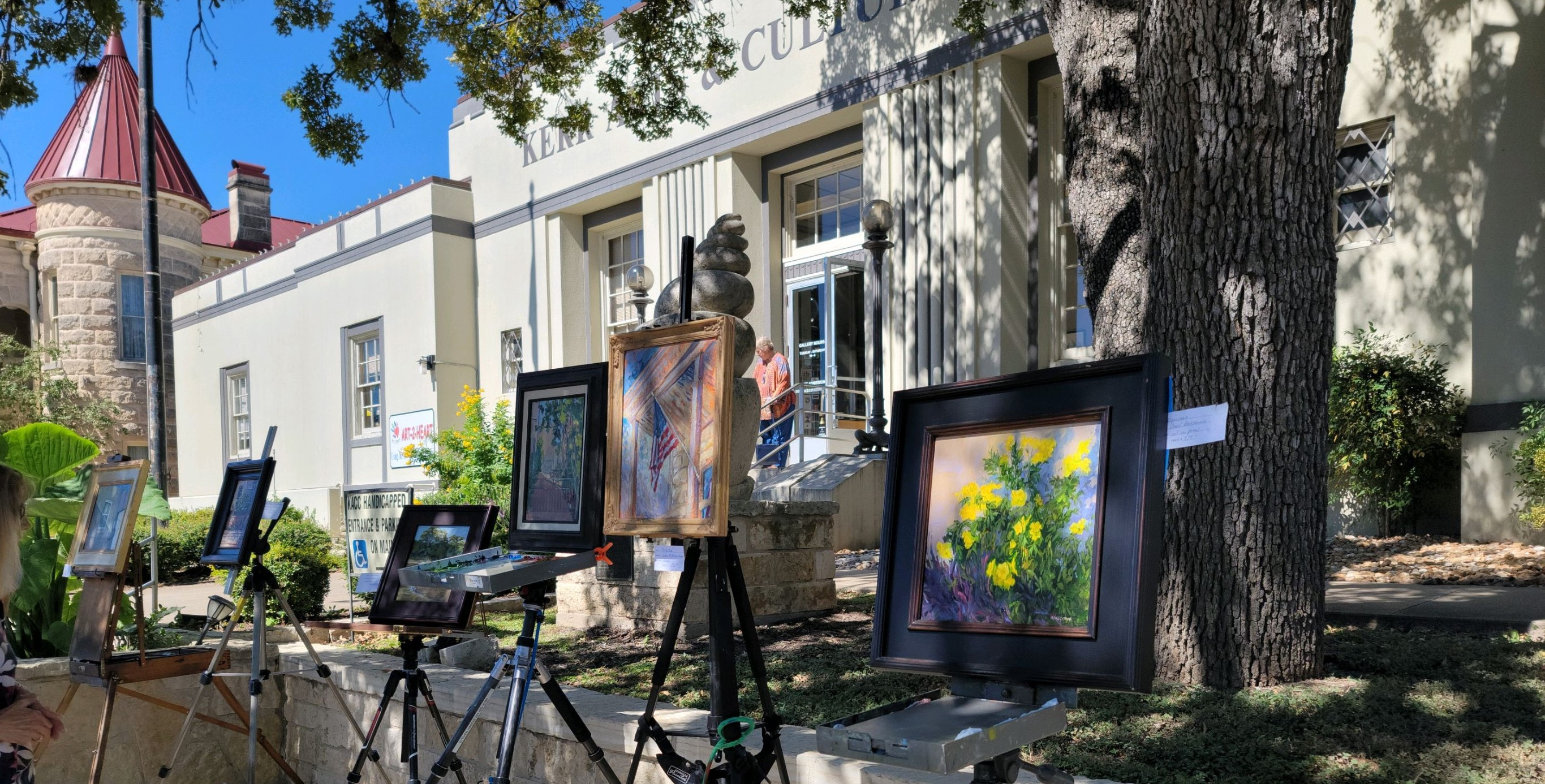 Arts. Culture. Education.
Promoting and Enjoying the Arts in Kerr County Since 1995.
Welcome to Kerr Arts & Cultural Center
The mission of the Kerr Arts & Cultural Center is to be a catalyst for enriching the cultural life of the community and supporting artists of the Hill Country through exhibitions, instruction in the arts and crafts, and educational programs for adults and young people. We welcome you to engage with, learn about, and enjoy our local arts and cultural heritage. 
Current Exhibits
View the latest in the KACC's three main galleries.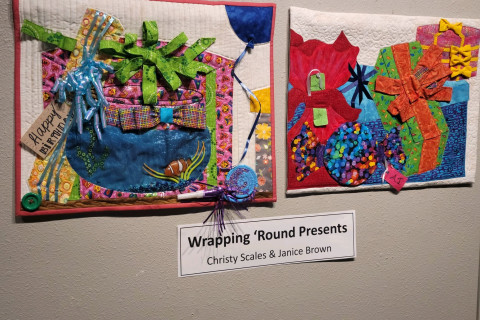 Aug 18th - Sep 17th, 2022
Hide and Snake: Quilts & Other Art Forms
Local quilters have transformed the children's book "Hide and Snake" by Keith Baker into quilts. There are some other great quilts on exhibit, too. Artist Reception: October 1, 2-4 pm.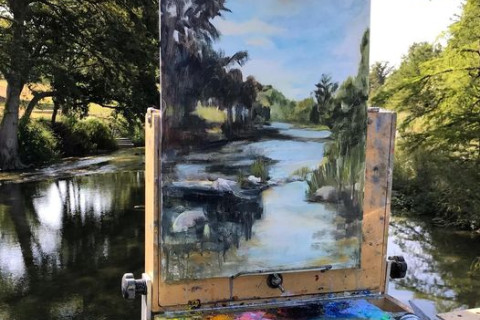 Aug 18th - Sep 17th, 2022
Paint Kerrville!
Fifty artists from all over Texas are in Kerrville this week for Paint Kerrville, a competitive plein air competition co-hosted by KACC and The Outdoor Painters Society. VIP Preview Reception: Friday, September 23, 5:30 - 7 pm ($75 ticket price can be applied to the purchase...
Sep 22nd - Oct 22nd, 2022
Dust and Iron: Douglas and Phyllis Garey
Douglas and Phyllis Garey bring their art together in this striking exhibit with a whimsical, southwest vibe. Artist Reception: October 1, 2-4 pm 
Support KACC
From annual memberships to underwriting and in-kind gifts, we are 100% supported by donors and on-premise activities. We appreciate your support of the arts and culture in the Kerrville area.  
We are your community art center
Get involved!
We are here to support our vibrant community of artists and art enthusiasts. KACC is a fun place to be - consider becoming a member or a volunteer and join in on the fun!
Subscribe to our Newsletter
We won't share your address, and you can unsubscribe anytime.
Get the latest from the KACC delivered to your inbox every month, including specials, registration announcements, new shows and workshops, and more!