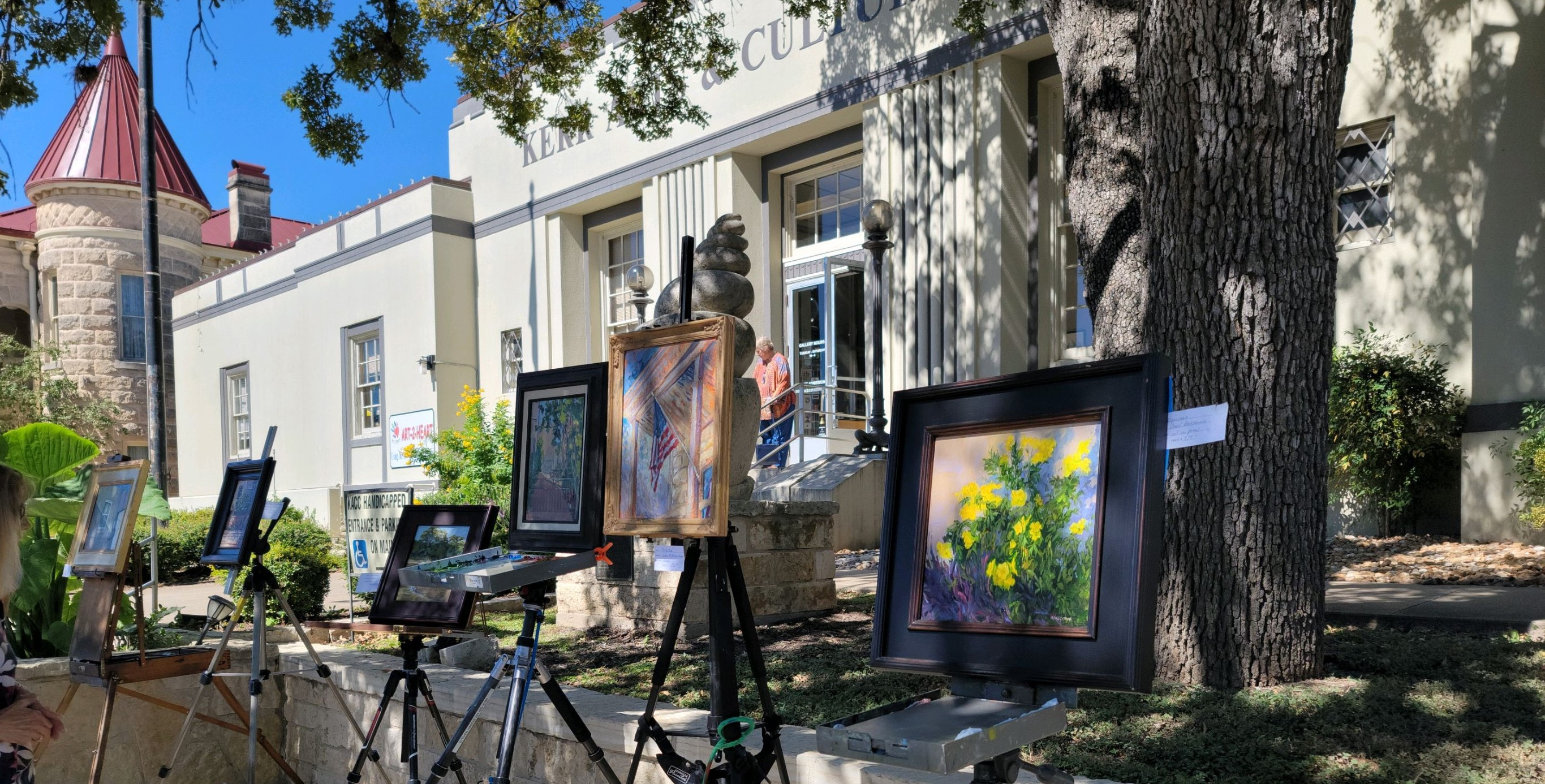 Arts. Culture. Education.
Promoting and Enjoying the Arts in Kerr County Since 1995.
Welcome to Kerr Arts & Cultural Center
The mission of the Kerr Arts & Cultural Center is to be a catalyst for enriching the cultural life of the community and supporting artists of the Hill Country through exhibitions, instruction in the arts and crafts, and educational programs for adults and young people. We welcome you to engage with, learn about, and enjoy our local arts and cultural heritage. 
Current Exhibits
View the latest in the KACC's three main galleries.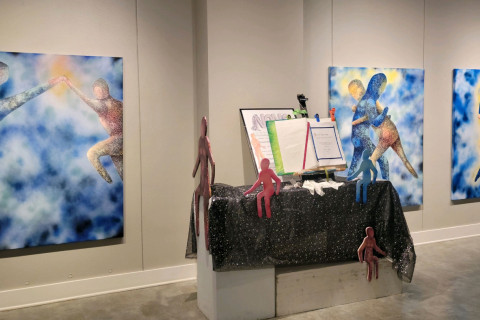 Mar 9th - Apr 8th, 2023
The World of NONS
Hardy Lewis brings his "World of Nons" to KACC in this colorful, vibrant exhibit. His granddaughter, Sadie Roselle, also has works on display. Artist reception: March 18, 2-4 pm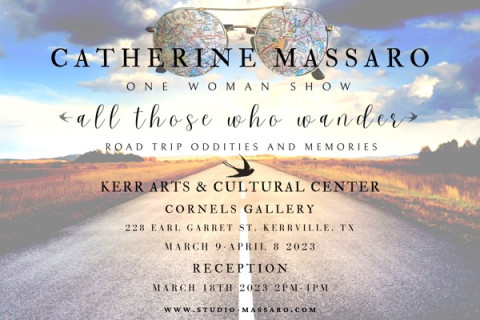 Mar 9th - Apr 8th, 2023
Catherine Massaro: All Those Who Wander
This one woman exhibit by Catherine Massaro features artwork inspired by road trip oddities and memories. Reception: March 18, 2-4 pm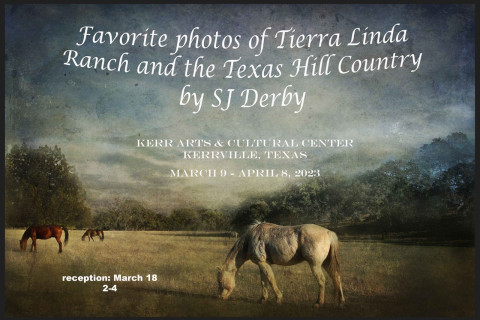 Mar 9th - Apr 8th, 2023
SJ Derby: Tierra Linda Ranch
SJ Derby exhibits her favorite photographs of Tierra Linda Ranch and the Texas Hill Country. Reception: March 18, 2-4 pm 
Support KACC
From annual memberships to underwriting and in-kind gifts, we are 100% supported by donors and on-premise activities. We appreciate your support of the arts and culture in the Kerrville area.  
We are your community art center
Get involved!
We are here to support our vibrant community of artists and art enthusiasts. KACC is a fun place to be - consider becoming a member or a volunteer and join in on the fun!
Subscribe to our Newsletter
We won't share your address, and you can unsubscribe anytime.
Get the latest from the KACC delivered to your inbox every month, including specials, registration announcements, new shows and workshops, and more!