KACC Exhibits
2022-23 KACC Exhibits
KACC Gallery Hours:
Tuesday – Friday
10 A.M. – 4 P.M.
Saturday
10 A.M. – 2 P.M.
Our exhibits have garnered regional, state, and national attention for more than 20 years. KACC's three galleries - The James Avery Gallery, Aline Cornels Gallery and James and SJ Derby Gallery - spanning 6500 square feet, support a wide variety of installations and media. From gourds to watercolor, these walls have seen it all!
Applications for Exhibitions
All Dates Subject to Change, Please Confirm with our Office.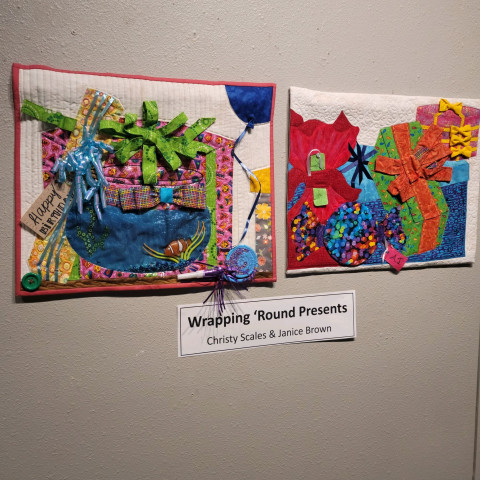 Hide and Snake: Quilts & Other Art Forms
Aug 18th - Sep 17th, 2022 | Avery Gallery
Local quilters have transformed the children's book "Hide and Snake" by Keith Baker into quilts. There are some other great quilts on exhibit, too. Artist Reception: October 1, 2-4 pm.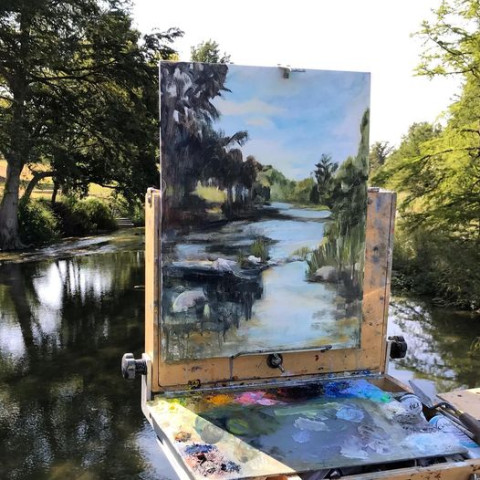 Paint Kerrville!
Aug 18th - Sep 17th, 2022 | Cornels Gallery
Fifty artists from all over Texas are in Kerrville this week for Paint Kerrville, a competitive plein air competition co-hosted by KACC and The Outdoor Painters Society. VIP Preview Reception: Friday, September 23, 5:30 - 7 pm ($75 ticket price can be applied to the purchase of a painting, with tax-free sales). Public Awards Reception: Saturday, September 24, 5:30 - 7 pm, free admission.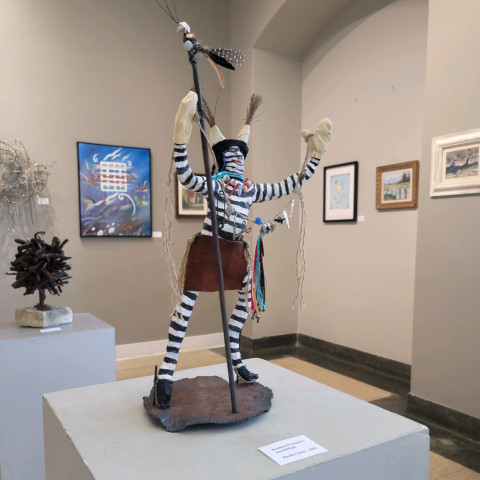 Dust and Iron: Douglas and Phyllis Garey
Sep 22nd - Oct 22nd, 2022 | Derby Gallery
Douglas and Phyllis Garey bring their art together in this striking exhibit with a whimsical, southwest vibe. Artist Reception: October 1, 2-4 pm