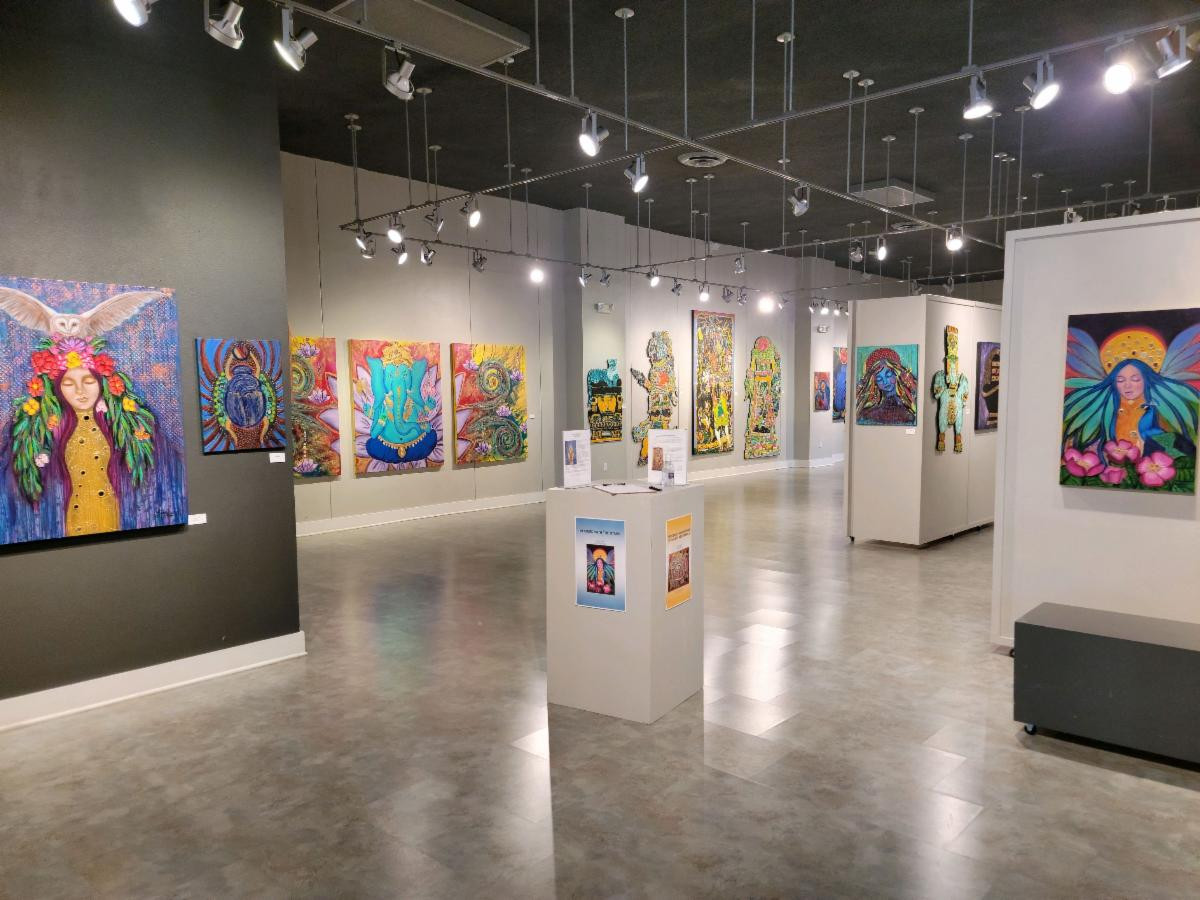 KACC Exhibits
Exhibits at KACC
KACC Gallery Hours:
Tuesday – Saturday
10 A.M. – 4 P.M.
Our exhibits have garnered regional, state, and national attention for more than 20 years. KACC's three galleries - The James Avery Gallery, Aline Cornels Gallery and James and SJ Derby Gallery - spanning 6500 square feet, support a wide variety of installations and media. From gourds to watercolor, these walls have seen it all!
Applications for Exhibitions
Currently on Exhibit: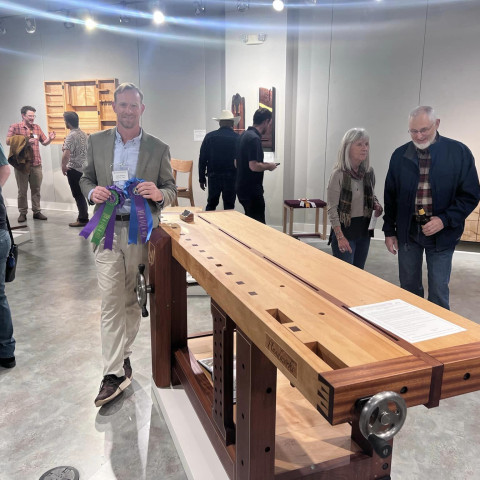 24th Annual Texas Furniture Makers Show
Nov 2nd - Dec 15th, 2023 | All Galleries
Unique. Handcrafted. Art. The 24th Annual Texas Furniture Makers Show graces our galleries with the best hand-made furniture from all over the state. Pictured is Frank Strazza, winner of the Jim Derby Award of Excellence/Best in Show and People's Choice Award, with his Ruobo Workbench.