KACC Exhibits
2022-23 KACC Exhibits
KACC Gallery Hours:
Tuesday – Friday
10 A.M. – 4 P.M.
Saturday
10 A.M. – 2 P.M.
Our exhibits have garnered regional, state, and national attention for more than 20 years. KACC's three galleries - The James Avery Gallery, Aline Cornels Gallery and James and SJ Derby Gallery - spanning 6500 square feet, support a wide variety of installations and media. From gourds to watercolor, these walls have seen it all!
Applications for Exhibitions
All Dates Subject to Change, Please Confirm with our Office.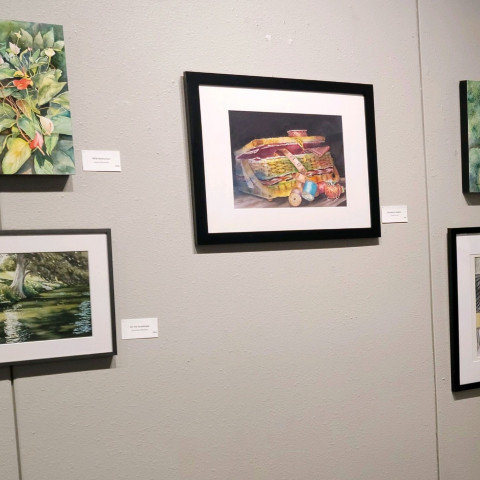 Guadalupe Watercolor Group Judged Exhibit
Apr 22nd - May 21st, 2022 | Avery Gallery
Local Watercolor Artists are displaying their best work from the past year in this annual judged show. There are 67 gorgeous watercolors in this exhibit. Awards Reception: Saturday, April 30, 2-4 pm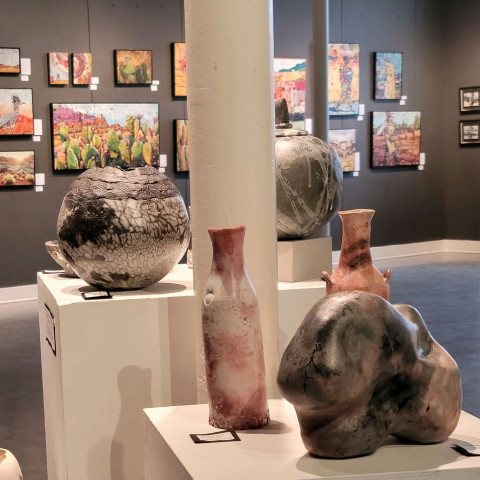 Women on the Edge
Apr 22nd - May 21st, 2022 | Cornels Gallery
A dynamic exhibit of both paintings and sculpture by artists Riki Yarbrough, Nancy Yarbrough, Paula Lay, Linda Manning & Virginia Floyd. Artist Reception: Saturday, April 30, 2-4 pm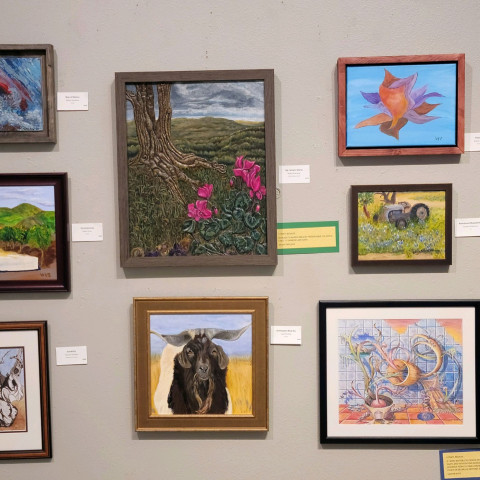 A Riot of Color
Apr 22nd - May 21st, 2022 | Derby Gallery
The Monday Painters return with another riotous display of talent and color! Reception: Saturday, April 30, 2-4 pm