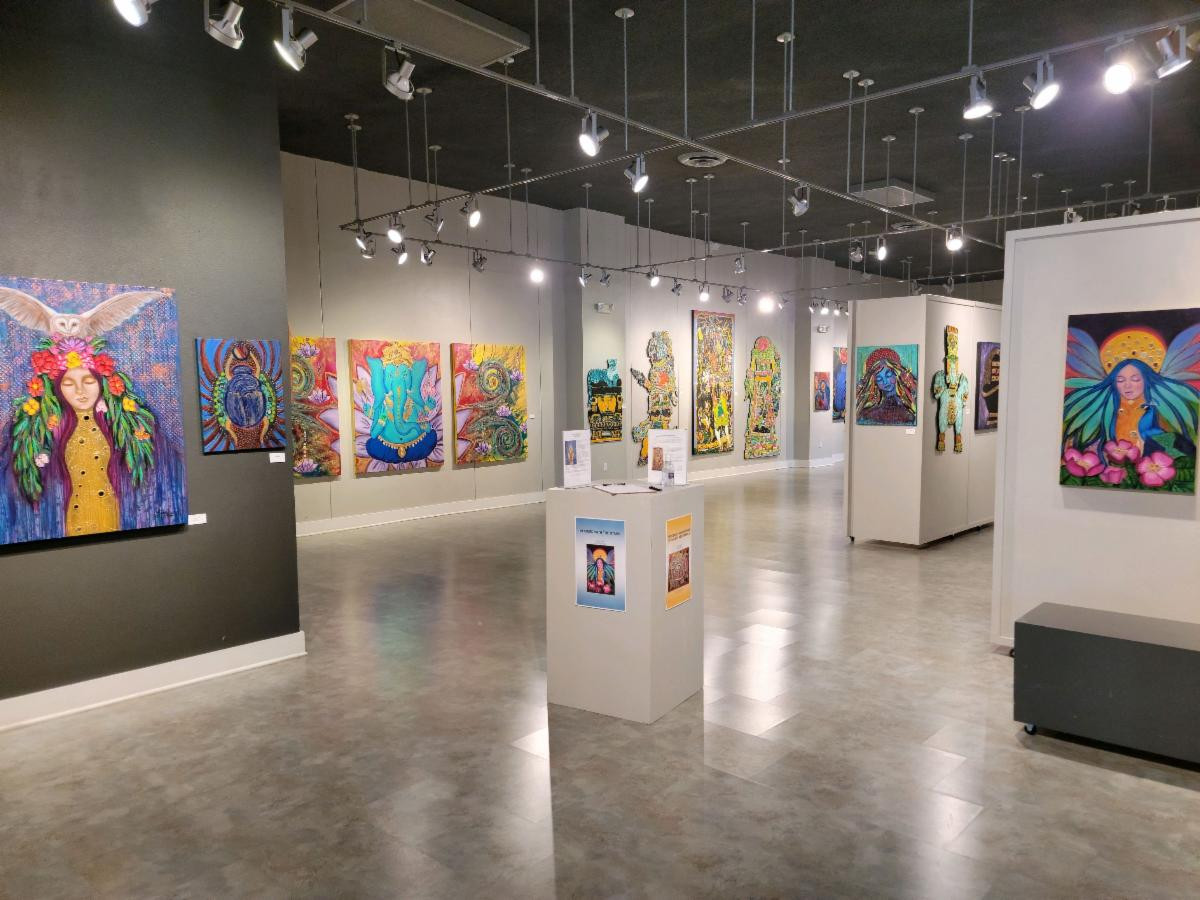 KACC Exhibits
Exhibits at KACC
KACC Gallery Hours:
Tuesday – Saturday
10 A.M. – 4 P.M.
Our exhibits have garnered regional, state, and national attention for more than 20 years. KACC's three galleries - The James Avery Gallery, Aline Cornels Gallery and James and SJ Derby Gallery - spanning 6500 square feet, support a wide variety of installations and media. From gourds to watercolor, these walls have seen it all!
Applications for Exhibitions
Currently on Exhibit: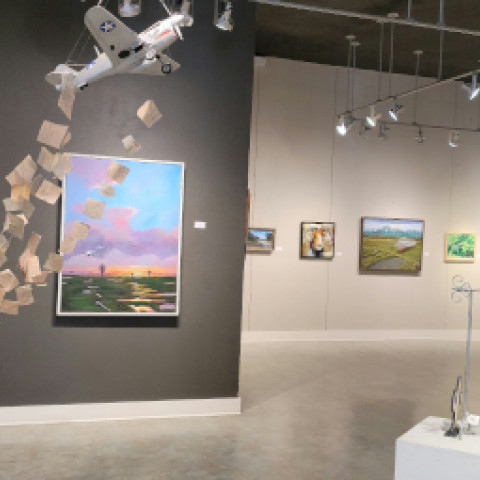 All The World's A Stage
Jan 5th - Feb 4th, 2023 | Avery Gallery
Our current membership show celebrates the theatre and the drama displayed in the world around us. The exhibit will help kick off Playhouse 2000 & Schreiner University's production of "Me and Juliet," a classic musical by Rogers & Hammerstein. The musical runs February 3-19 at the Cailloux Theatre.   Stay tuned to learn about special theatrical events that will take place during the exhibit. Reception: Saturday, January 14, 2-4 pm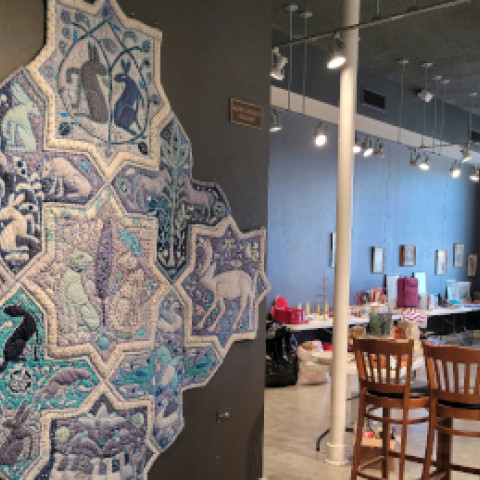 KACC Rummage Sale
Jan 5th - Feb 4th, 2023 | Cornels Gallery
We've cleaned out our closets and have found a lot of cool stuff! There's art, books, art supplies, collectibles, party supplies, china, décor items, and so much more! While most items will have a price attached to them, there will be a "make an offer" section for bigger or hard-to-price items. New items come in every day, so you can come "treasure hunting" several times during the sale!
If you would like to donate your clean, gently used items to the sale (please, no clothing or broken items), you can drop off items until January 24 between 10 am and 11 am.
3Friends2
Jan 5th - Feb 4th, 2023 | Derby Gallery
Joe Houde, Carol Seminara and Mary Kay Sawyer Morse return for another "3 Friends" art exhibit. Beautiful paintings and photographs by these talented artists adorn the walls of the Derby Gallery.
Artist reception: January 14, 2-4 pm.