KACC Exhibits
2021-22 KACC Exhibits
KACC Gallery Hours:
Tuesday – Friday
10 A.M. – 4 P.M.
Saturday
10 A.M. – 2 P.M.
Our exhibits have garnered regional, state, and national attention for more than 20 years. KACC's three galleries - The James Avery Gallery, Aline Cornels Gallery and James and SJ Derby Gallery - spanning 6500 square feet, support a wide variety of installations and media. From gourds to watercolor, these walls have seen it all!
Applications for Exhibitions
All Dates Subject to Change, Please Confirm with our Office.
Pieces of Our Past
Mar 4th - May 15th, 2021 | Avery Gallery
Local historians, including Mark and Linda Stone, Joe Herring, Jr., Toni Box, Julius Neunhoffer, the Kerr County Historical Commission, Kerr County Genealogy Society and others share items from their private collections in a dynamic and eclectic exhibit about the history of Kerr County.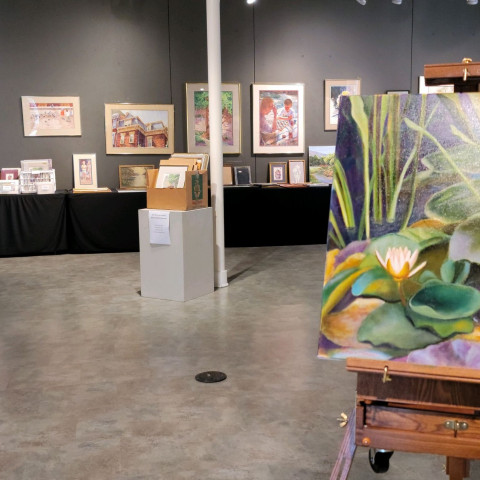 Huge Art Sale
Mar 4th - May 15th, 2021 | Cornels Gallery
Paintings (framed and unframed), frames, art supplies, fabric remnants and more is offered at extremely affordable prices! Paintings by Idonna Coffelt, Dr. C.C. Matheny, Stella Sydow, Doreen Shann are among the work featured for sale. Come get a great bargain on a treasure while supporting KACC's educational programs.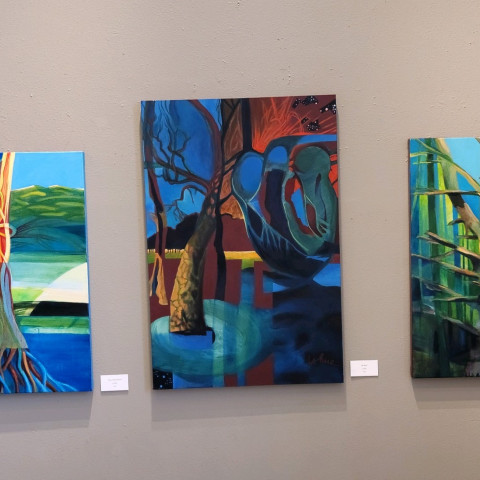 Future Artifacts by LaRue
Apr 1st - May 15th, 2021 | Derby Gallery
Future Artifacts
Paintings by LaRue
Reception:
Sunday, May 2, 3:30 pm