KACC Exhibits
2021-22 KACC Exhibits
KACC Gallery Hours:
Tuesday – Friday
10 A.M. – 4 P.M.
Saturday
10 A.M. – 2 P.M.
Our exhibits have garnered regional, state, and national attention for more than 20 years. KACC's three galleries - The James Avery Gallery, Aline Cornels Gallery and James and SJ Derby Gallery - spanning 6500 square feet, support a wide variety of installations and media. From gourds to watercolor, these walls have seen it all!
Applications for Exhibitions
All Dates Subject to Change, Please Confirm with our Office.
Kerrville Art Club Annual Judged Show
Feb 3rd - Feb 14th, 2021 | Cornels Gallery
Members of the Kerrville Art Club exhibit their latest works in this judged art show.
GAGAWORK: A Sampler
Feb 3rd - Feb 14th, 2021 | Derby Gallery
Members of GAGA (Gentilechi Aegis Gallery Association) display a sampling of works by the group's membership as a tribute to artist Leslie Williams, a member from Kerrville who passed away in 2021.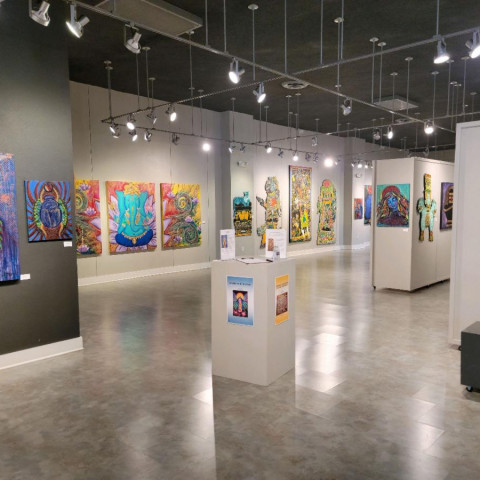 Andy Villarreal & Gaby Rico
May 22nd - May 23rd, 2021 | Avery Gallery
Two eye-catching exhibits in one Gallery!
Gaby Rico - "Magical Encounters"
Andy Villarreal - "Indigenous Warriors & Rituals of Meso America"